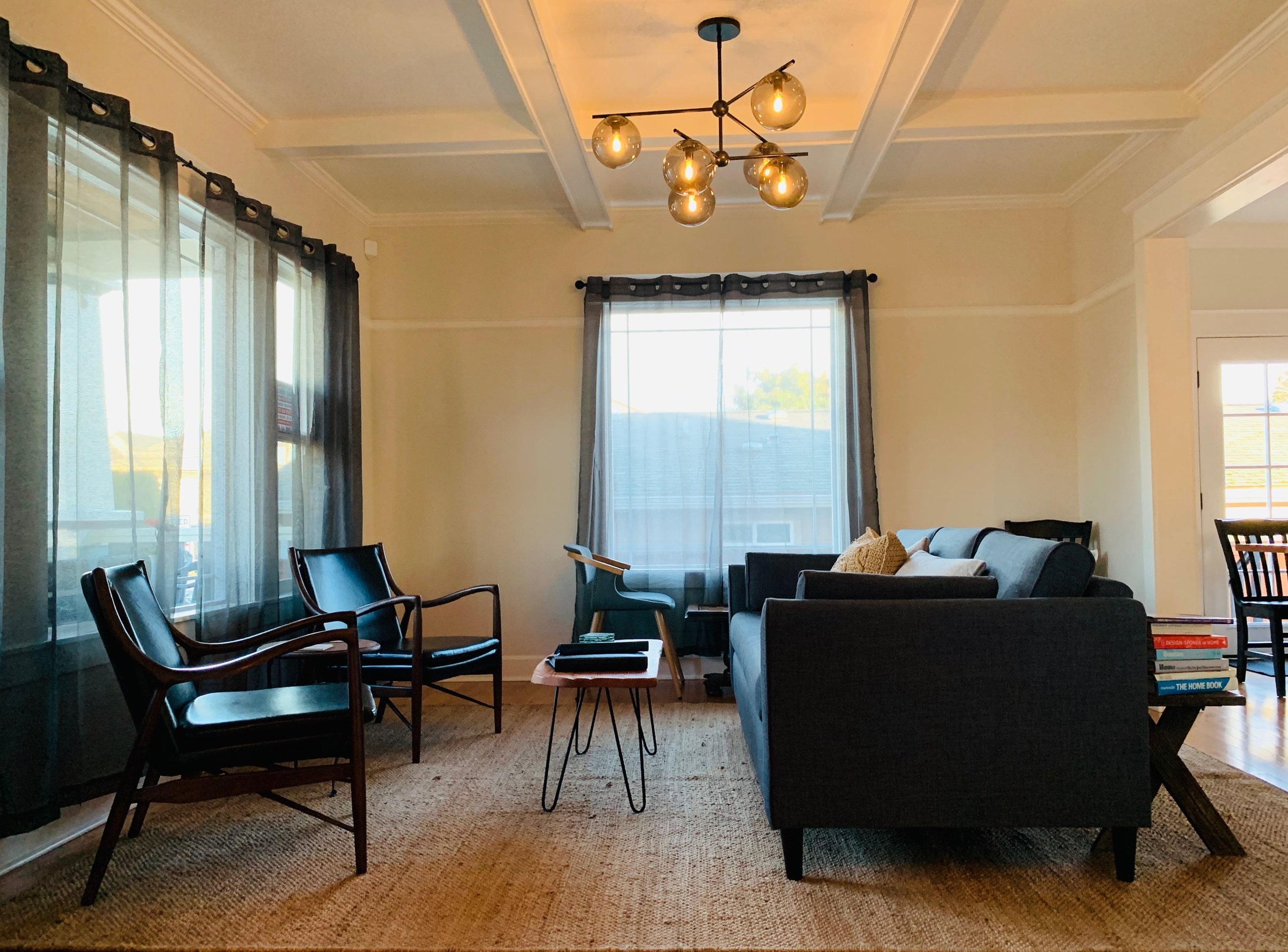 About The Alberta Petite Hotel
The Alberta Petite Hotel is a small-scale, modern approach to comfortable travel. Providing a welcoming space for all travelers, our hotel is an ideal location to make friends and enjoy family. Located on NE Alberta Street, we provide the perfect gateway into our bustling and historic neighborhood in Northeast Portland.
Interested in booking the entire house and common areas for a meeting, event or retreat? Give us a call to discuss details!
Located in a newly renovated, 100-year old Craftsman home, The Alberta Petite Hotel has a historic feel without all the dust and outdated furnishings. With stellar amenities such as endless hot water, bedside power, seamless wifi, and cozy furnishings, you will find yourself feeling right at home.
We started The Alberta Petite Hotel because we wanted to welcome people from all walks of life. No matter who you are or how you self-identify, you will find your place here. We strive to create a safe space for our diverse guest population within our hotel so that you have a comfortable experience.
A lot of thought and effort goes into making our hotel as sustainable and environmentally-conscience as possible. That means organic food, non-toxic cleaners, recycled content products, and more. We make sure all the products, amenities and furnishings in our hotel are well researched and live up to our high standards. In fact, we have been awarded a Sustainability at Work Silver Certification by the City of Portland.
To us, it is important to support our diverse community. We work with as many local and minority-owned businesses as possible, from building materials to products that help us operate the hotel. As local small-business owners, we feel it is important to collaborate with other small businesses to invest in the growth of our community.
Hi! Our names are Robin Hawley Crumrine and Brian Crumrine. We opened The Alberta Petite Hotel in November 2018 in the hopes of benefitting our community by providing visitors with an authentic Portland experience. We are environmentally- and socially-conscious people, as well as avid travelers. Our vision was to create a space that includes everything we ourselves hope to find when traveling. For our neighbors, we want to provide a great location for family and friends to stay while visiting. And for our guests, we want to provide a unique home-base for their adventures in Portland. Becoming members of the small-business community here on Alberta Street has given us amazing opportunities to further our connection to our neighborhood and our city.
We look forward to welcoming you to Portland!